TOWNSVILLE – 07 4759 0260 | CAIRNS – 07 4031 8622 | Mon-Fri 7:30am - 4pm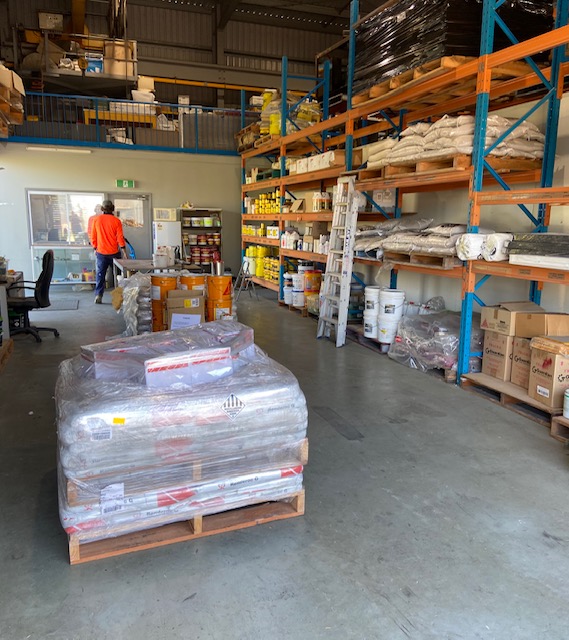 Nothing but the best will do
NQ Building Supplies prides itself on providing a range of products that other suppliers often don't stock.
We spend time researching products that are up to the varied weather conditions in our region and after 55+ Years of service combined with over 240 years of combined experience we certainly know which products are equal to the task.
Whether it is waterproofing or concrete restoration products, I have the level of experience to source the best.
Our focus over the years has been more orientated to the industrial & commercial side of our business but we also cater for domestic market via our sample products where we can explain the added benefits of products that have very specific uses.
Local councils, meat works, sugar mills, mine sites and the construction industry all demand products that can withstand tough working conditions particularly in areas of Waterproofing protection against positive and negative pressure, Grouting for machine and structural baseplates, cavities, gaps and recesses, Epoxy Coatings for car parks, sewerage treatment plants, warehouses, vehicle workshops just to name a few.
What we sell is often not cheap, but we dont compromise on quality. That's why NQBS customers have been with us for decades.
On-site testing gives NQBS a product edge
Maree Church (Manager of NQBS Div.) has a real edge over her rivals in her role managing NQ Building Supplies.
Many, if not all the products she stocks in the company's storeroom, have been 'tested in the field' by her brother, Keith, who manages the CBS Division.
Keith's skill set has evolved over the years to include all water-related repairs for older structures and the latest membrane technology for new structures
Maree has been able to tap into Keith's knowledge on joint sealants, water repellents, epoxy crack injection techniques plus the use of sheet and liquid-applied membranes
"The feedback I get from Keith in these areas is a real advantage and often Keith can speak to customers if he is in the office," Maree said
"His assessment of flooring products with high chemical resistance, high-traffic and non-slip surfaces in work areas like sugar refineries is vital because we have had three generations of our family in the business, spanning over 50 years," she added
We all like a product that falls in the 'minimum effort, maximum return' basket and Phoenix Paints water based Metalfix is close to the top of the list according to Maree
It eliminates costly and noisy sandblasting and only requires a light rub with a steel brush before it is applied as a primer converting rust into a stable metal phosphate while also forming a tough, protective coating over the converted steel.
It can then be used with sister product Metalfix 1000 which is also heat resistant.
Another product Maree rates is Dribond Level Floor Tuff. It is a high-strength, hard-wearing, chemical resistant, resin-modified, floor levelling and repair compound for internal and external use.
It performs like a sheet of steel and has a strength of 56 MPa after only one day after application and 84 MPa in a week.
It's not an easy product to apply to damaged surfaces sustained after years of use.
"But our guys at CBS have the experience to do a great job laying the product," Maree said.
"Having in-house testers does help," she added.